TK
The TK-series consists of robust spreaders with a cruising radius limited only by the carrying capacity of the truck.

The low drop between the delivery roller and the road surface makes the spreaders largely insensitive to crosswinds and turbulence.

This means a precise delivery of the spreading material on the road.

Guide chains provide increased stability, especially when operating in the reverse and in curves.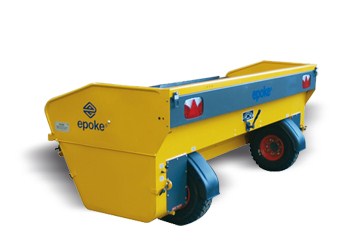 Product brochure - iPaper
Click here to see our TK-Serie brochure and in iPaper. (It is possible to download pdf file).