VIRTUS CITY AST
The VIRTUS CITY AST is a fully automatic, road-speed related liquid spreader, and the spreading material dispensed as well as
the spreading width are corrected in accordance with current driving speed.

The modular-built liquid tanks ensure a stable distribution of the liquid contents in the tanks.

The durable liquid tanks are made of thermoplastic material resistant to extreme climatic conditions.
A service-friendly machine house holding central components in a well-arranged and easily accessible manner contributes to
optimizing the working conditions for the drivers as wells the service/maintenance staff.

VIRTUS CITY AST series is available in 3 different series - small, medium and large with volume of 750 l - 6800 l.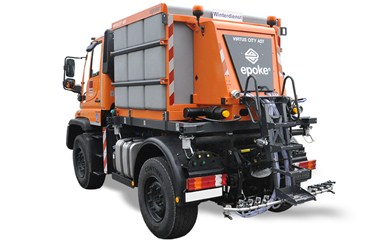 Product brochure - iPaper
Click here to see our VIRTUS CITY AST brochure in iPaper. (It is possible to download pdf file).