SIRIUS COMBI AST
The SIRIUS COMBI AST series consists of advanced high-tech combination spreaders, which can use all methods for treating icy roads. Using the optional GPS controlled spreading, data collection, a number of combination options and the option to have an extra large liquid tank, these spreaders are ideal for treating icy roads in towns and cities, and on smaller roads and along long sections.
Model S-4902 is also equipped with a nozzle boom, which allows liquid spreading of up to 11 m in width. The large liquid tank and spreading at vehicle speeds of up to 90 km/h means that this spreader is ideal for operating on motorways.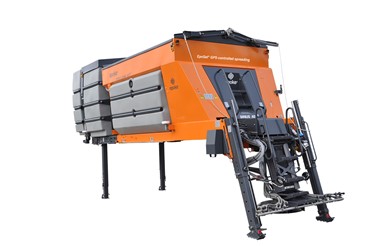 SIRIUS COMBI AST - iPaper 
Click here to see our brochure and datasheet in iPaper. (It is possible to download pdf file).