SKE
The SKE is a flexible auger spreader suitable for spreading of sand and salt.

The spreader is driven by the road-wheel and is standardly equipped with an agitator ensuring a homogenous and pulverized material.

The SKE-series consists of simple and flexible spreaders for connection to the towing hook on tractors or small tool carriers.

The uncomplicated and robust spreader construction results in an extremely reliable spreader with low maintenance costs.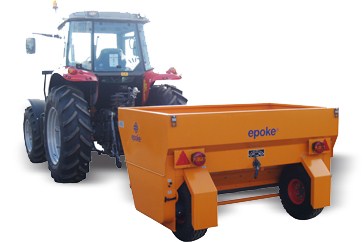 Product brochure - iPaper
Click here to see our SKE brochure and in iPaper. (It is possible to download pdf file).