ITM
ITM is a series of small salt and sand spreaders.

The ITM is connected to the towing hook on tractors, cars and by means of special attachment also on forklift trucks.

Therefore, the spreader is suitable for quick action on bike/foot paths, parking spaces, etc. The low own-weight and low center of gravity makes the ITM very easy to maneuver.

The simple and robust spreader construction results in an extremely reliable spreader with low maintenance costs.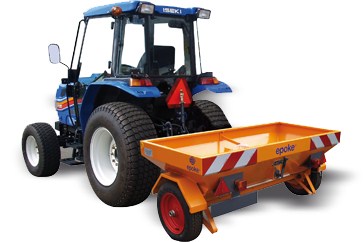 Product brochure - iPaper
Click here to see our SKE brochure and in iPaper. (It is possible to download pdf file).